U2 and UNFORGETTABLE FIRE - NYC 2015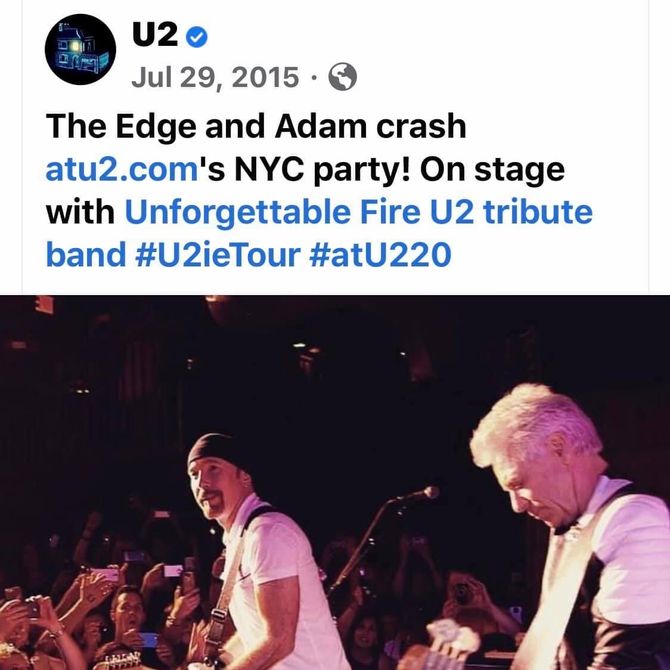 U2's Adam Clayton & THE EDGE JOIN UF onstage for Surprise appearance !
Incredible Surprise Performance Together, Worldwide Press Coverage Ensued...
In 2015, UF was invited to perform at The Cutting Room in New York City for the 20th Anniversary Party for the U2 fan website "@U2."  Not planned was the sudden and surprise appearance of both The Edge and Adam Clayton, who showed up a little before 9:00 PM and played two songs with UF -- much to the shock and delight of everyone in the club.
 SELECT PRESS LINKS ON THE RIGHT,  VIDEO BELOW